As technology is advancing, there are so many tech gadgets being made today with the sole objective of helping us live better and longer.
With more advanced sensors, more computing power, and with the help of software, it is now possible to measure almost every health parameter that can be used to monitor our wellbeing daily.

Everyone that badly wants to improve their health and wellness should have at least one or two of these wellness gadgets dedicated to helping them live better. With so many wellness gadgets out there, we have compiled for you a list of some of the most reliable ones that you get started with.
Most of the gadgets on this list are designed with the guidance of health experts to make sure they meet the minimum health standards. Let's dive in.
Several gadgets can be used to measure your heart rate. However, the polar heart rate sensor beats them when it comes to precision and accuracy because it is put closer to the heart than any other sensors in the market.
This sensor is attached to any other sensors in the market. This sensor is attached to during training hence helping you endure more than a belt that you have to tie around your chest while making sure the sensor is closer to the heart for better results. Being closer to your heart means it will listen to every heartbeat and have it recorded in real-time.

This sensor can be connected to most of the fitness apps on both iOS and Android devices to help you view all the data it collects at a glance. It is also possible to connect it to your exercising bike or gym equipment so that you see your heart rate data in real-time as you do the training.
With polar heartrate sensors, you should surely be able to have a more productive training session since you get to know your exact heart rate and how you can boost it.
This is a handy gadget that you can use to monitor the quality of air and sound in your house. It has 4 major sensors that include the following;
Temperature monitor: For measuring the indoor temperature to help you know when to turn your AC on and off.
Humidity sensor: For measuring humidity levels in the house that can help you know how best to control your humidifier.
Air quality sensors: This senses the odor in the house and the level of air pollution. This data will help you regulate the air contamination levels in the house.
Noise sensor: This measures the noise levels in the house to guide you on how best to control the different sounds in your house
This sensor is connected to your smartphone where you can view the data collected by the sensors through their mobile app. Their app also shows you trends of how the different parameters have been varying daily, weekly, monthly, and annual.
You can then use this data to make key decisions on how to normalize any parameter that is not in its normal range based on what health experts recommend.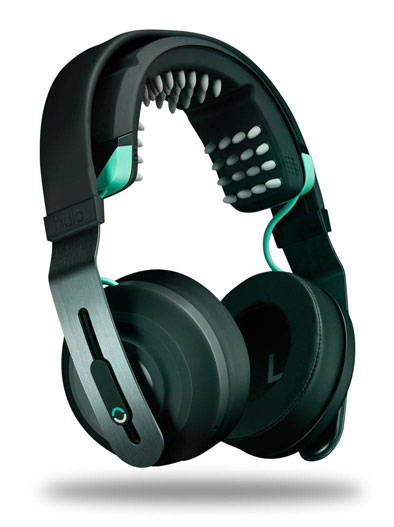 At a glance, these may look like your usual headphones, but they are way more than what you see on the outside. These headphone gadgets will help you boost your mental capacity during training hence helping you endure more than you would without them. They work by sending a small electric current to the part of the brain that controls movement.

The design of these headphones is backed up by scientific research of over 15 years. Studies have found that these headphones improved the performance of their users by almost 15% whenever they used them.
To get the best results, you have to put them on for 20 minutes and then workout for 60 minutes. The 20 minutes you wear them are meant to prepare your brain for the workouts you are about to do.
Knowing your bodyweight alone is not enough for you to hit your health and fitness goals – you need something more than that. The shape scale is one of its kind that you can use to monitor both your body weight and shape. Once you step on this scale, 3D depth cameras will go around your body to collect different data points that are then plotted to produce a 3d avatar of your body shape.

You will then be able to see your body shape on a mobile app with all the details of how the different parts of your body have changed in shape and size. So, with this app, you will be able to know how much your tummy or chest has increased so that you know where to put more effort when you go for exercise.
If you have issues getting sleep, this is one of those gadgets that will help you overcome that problem in a matter of days. This robotic pillow is supposed to be cuddled the same way you cuddle your partner.
When you cuddle this pillow, it produces calm sounds and vibrations that will help you automatically breathe at the right pace, which in the end slows down your heart rate and blood pressure.

Having all these parameters in order will help you relax and easily get sleep at night. If you don't have a partner to cuddle with, this should be the next gadget you buy to help you sleep better.
Want the latest posts, offers, and exclusive content straight to your inbox? Subscribe to our newsletter and never miss out again. See more Tech posts here.